Superior Quality @ The Right Price
We believe that every dog deserves a dog bed and want to provide the best quality for years to come.

The Mammoth Brand
Mammoth manufactures quality products for pets, and is committed to producing top notch dog beds at an affordable price since 1995.

Breeders #1 Choice
Mammoth is recommended by veterinarians, breeders, daycares, and groomers. Designed specially for dogs and loved by people who know dogs.

Large Dog Beds For Large Dogs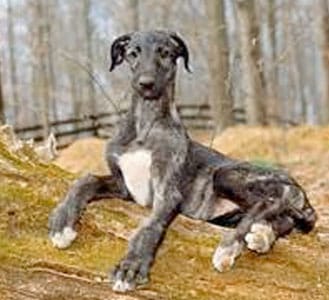 Mammoth carries the best large dog beds at affordable prices. Designer, luxury pet beds are within reach even if you're on a budget. We carry high-quality, five-star models made with materials superior to anything at a pet store. If it's not manufactured by Mammoth Dog Beds, it's not worth looking at.
The cover is an industrial strength canvas, mesh-backed mirco fibers and microvelvets, heavy duty denims, comfortable fleece, fun furs, leatherettes, or our toughest 1200 denier Cordura designed to take any punishment and is completely waterproof and chew resistant.
Our extra extra large dog bed that accommodates the largest dogs, like Mastiffs, Great Pyrenees, Great Danes, Irish Wolfhounds and more.
Optional orthopedic foam insert that provides maximum support for larger dogs. Great for easing back pain, easing joint pain, and easing hip pain. Organic solutions are also available.
Our comfortable pet mats are excellent to use as crate liners, or simply as a bed in the corner or by the bed side. You can make your dog comfortable even in the crate with memory foam and orthopedic foam. Mammoth Dog Beds are made of only the highest quality materials sold at prices you can afford.
The Mammoth Difference
All of our beds are designed for maximum support for your dog. Our beds are recognized by the people that know dogs, like veterinarians and breeders, as superior. Mammoth sets itself apart from the pack by:
Using foam that can withstand the weight of a 250 lb. human.
Focusing on large and extra large dogs. Our beds are ideal for the largest breeds like Irish Setters, Swiss Mountain Dogs, Afghan Hounds, Huskies, Old English Sheepdogs, German Shepherds and Malamutes.
Crafting a domain perfect for any canine. A Mammoth dog bed provides a secure, warm, comforting place for your dog or puppy no matter of size and weight.
Even though we provide designer bedding for your dog, you can rest assured that you're getting a tremendous value:
These durable beds will last you many years, providing a great home-within-your-home for your pet. It is proven when you introduce a Mammoth bed that the dog will stop using the living room couch or your bed, and get cozy in a spot all to his or her own. It's a better choice for you and your pet for long term health.
Its time to ditch that old dirty blanket or dog pad and invest in a five-star, fashionable designer dog bed that won't break the bank, and will fit in with any home décor style. Once you bring a Mammoth home, you'll never know how your dog slept without one.